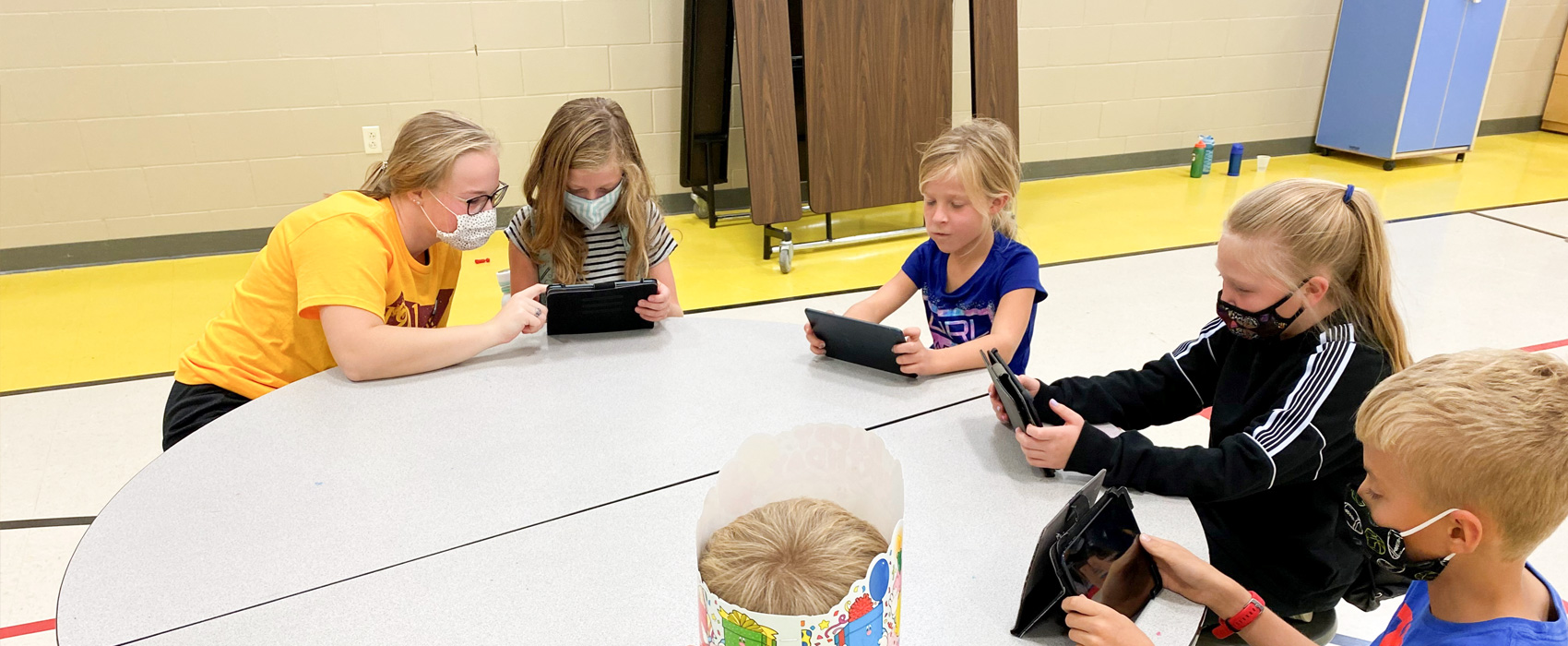 The Aberdeen Area Community Foundation recently made grants totaling more than $50,000 to several local organizations for projects serving people in the Aberdeen area and beyond. The grants were supported by AACF partners the The John S. and James L. Knight Foundation.
These six organizations from the Knight COVID-19 Sub-fund in the AACF.
The Aberdeen Family Y received $18,813.23 for upgrades to its wireless network to facilitate use by students for school work. This will be necessary should the pandemic require schools to alter current in-person classes.
Bethlehem Lutheran Church received $18,600 to support its Wednesday Night Supper meal distribution. Every Wednesday, the church offers curbside pickup for suppers prepared by volunteers. Due to the pandemic funding for the program declined as need increased significantly.
The Boys & Girls Club received $6,000 to purchase technology equipment to provide better services for students who need to do school work while visiting the Club and to prepare for possible school alterations.
Aberdeen Catholic School System received $4,400 for water fountains designed only for filling water bottles, which reduce the potential for spreading disease.
North Highland United Methodist Church received $1,500 for its Coats for Kids program to purchase coats to provide youngsters as the weather gets colder.
Safe Harbor received $1,000 to cover costs of sanitizing the Kids Konnection visitation space where children can meet with their parents.
In March, Knight Foundation committed $225,000 in partnership with the Aberdeen Area Community Foundation and the South Dakota Community Foundation to provide short-term and long-term relief in response to the pandemic through the AACF Knight COVID Sub-fund. To date, more than $130,000 has been granted COVID-related for needs in the area.
The Aberdeen Area Community Foundation was established in 1984 as a standalone 501(c)(3) nonprofit corporation but also enjoys a relationship with the South Dakota Community Foundation (SDCF) as a Community Savings Account. Their goal was to create a long-term funding source for charitable causes in the local area. With careful investment, the fund will continue to grow and enhance quality of life in the local area forever. This fund is one of 80 community savings accounts in partnership with SDCF.
About the South Dakota Community Foundation (SDCF)
SDCF is a public non-profit organization established in 1987 and has helped people reach their philanthropic goals and strengthened communities across the state ever since. Today, SDCF manages assets of over $350 million. With offices in Pierre, Rapid City, Sioux Falls and Aberdeen, SDCF administers over 980 funds benefiting hundreds of charitable organizations annually. The Foundation distributed nearly $18 million in grants in 2019 which made a tremendous difference in communities statewide. This would not have been possible without the generosity of our donors. If you have a specific cause you would like to support or would prefer to give for the general good of our state, please visit https://sdcommunityfoundation.org/for-donors/ to learn more or call 1-800-888-1842.