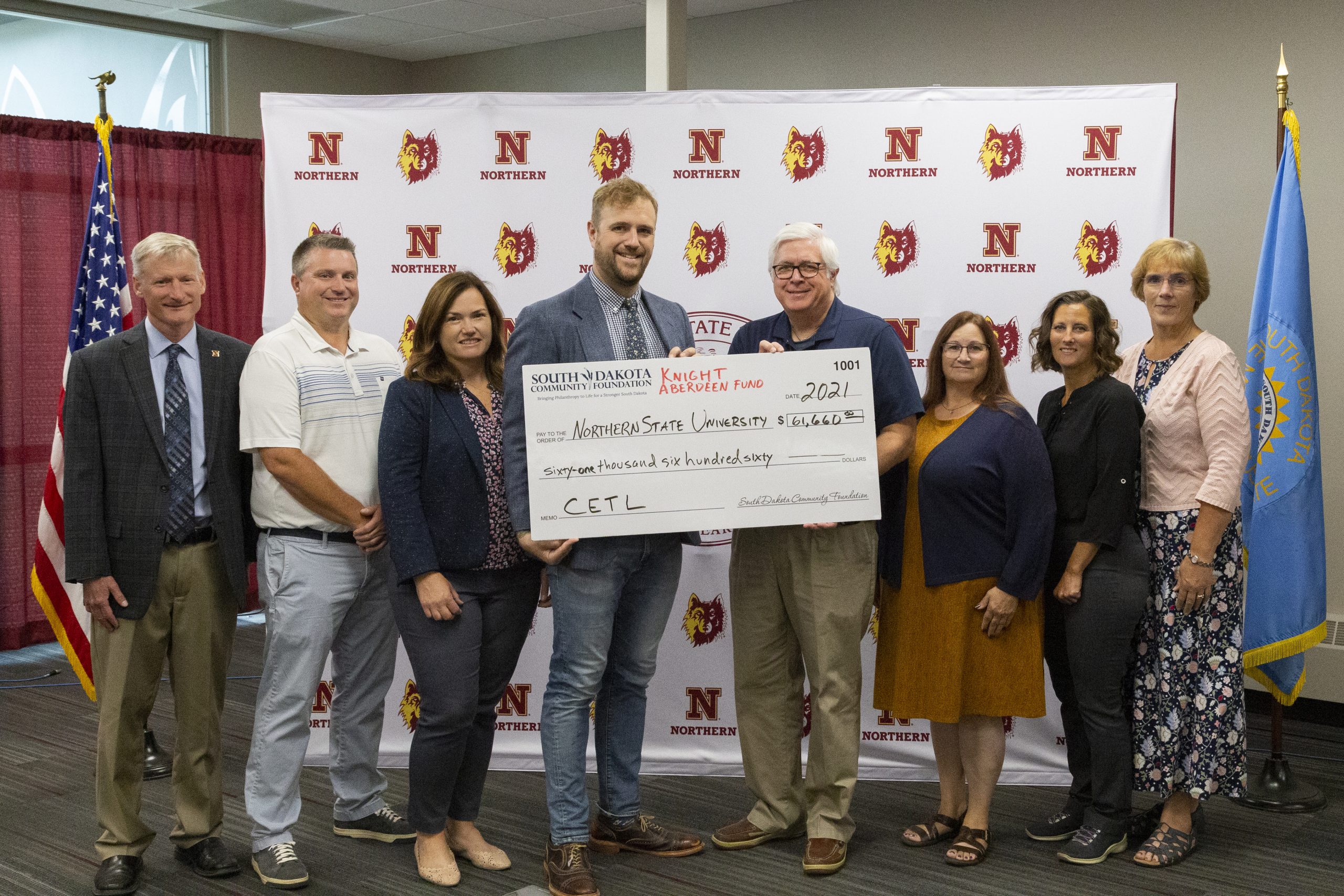 The John S. and James L. Knight Foundation's Aberdeen fund in the South Dakota Community Foundation provided a $61,660 grant to Northern State University to support construction of a pedagogy lab for the Center for Excellence in Teaching and Learning (CETL). The lab is being built in the Beulah Williams Library on the NSU campus. CETL's goal is to cultivate a culture of curiosity and collegiality that supports pedagogical excellence and lifelong learning on Northern's campus and beyond. The Aberdeen Area Community Foundation partners with the Knight Aberdeen fund in referring requests for consideration.
The photo features (left to right): Dr. Michael Wanous, NSU Provost; Heath Johnson, AACF President; Dr. Erin Fouberg, NSU Associate Vice President for Academic Affairs; Dr. Ben Harley, NSU Director of CETL; Pat Gallagher, SDCF Community Development Coordinator/AACF Executive Director; Danette Long, NSU Instructional Designer; Alyssa Kiesow, NSU Dean of College of Arts and Sciences; and Veronica Paulson, NSU Vice President for Finance and Administration.
For more information, click here.