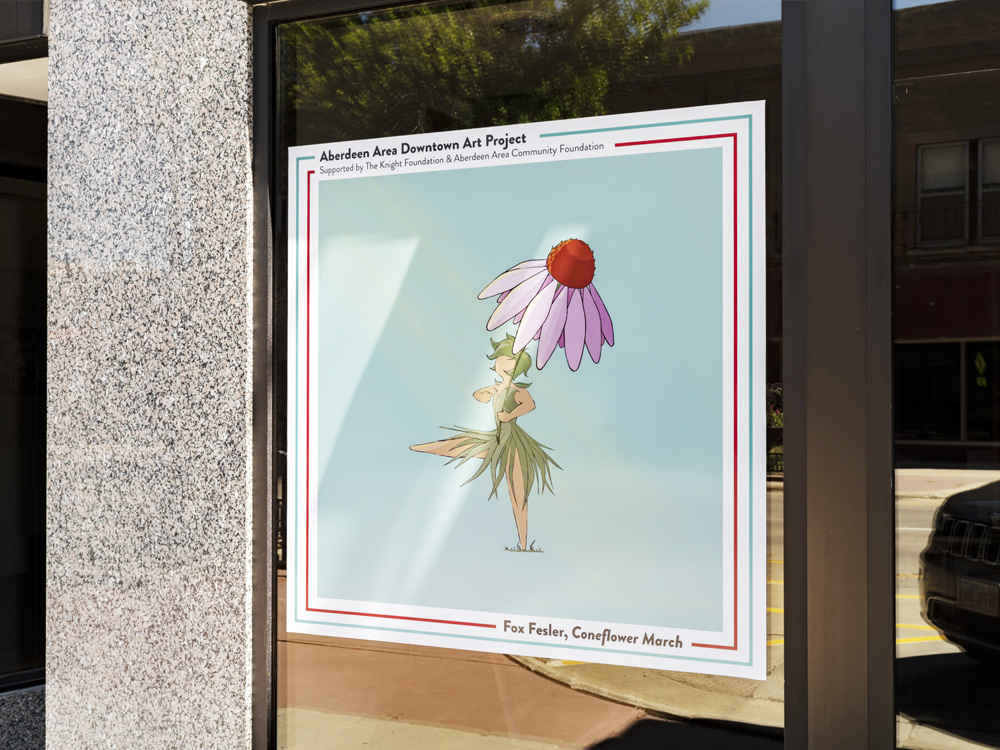 Area artists are invited to submit original artwork ideas for the windows of downtown storefronts located in Aberdeen, SD. For the 2023 version of the project as in 2022, artworks will be transferred to window clings and applied to downtown windows. The Aberdeen Area Community Foundation serves as fiscal sponsor for a grant from the John S. and James L. Knight Foundation to support this downtown art project, which aims to enhance the appeal and vitality of downtown and the visibility of artists. Selected artworks will be awarded cash prizes.
This call is open to residents of all ages and skill levels of the following counties in South Dakota:
Brown, Campbell, Day, Edmunds, Grant, Marshall, McPherson, Roberts, Spink, and Walworth. Residents of Dickey County, North Dakota, are eligible to submit artwork.
Entry Fee: Free to enter
Contact Email: alexis.doerr@northern.edu
Deadline to Enter: February 12, 2023.