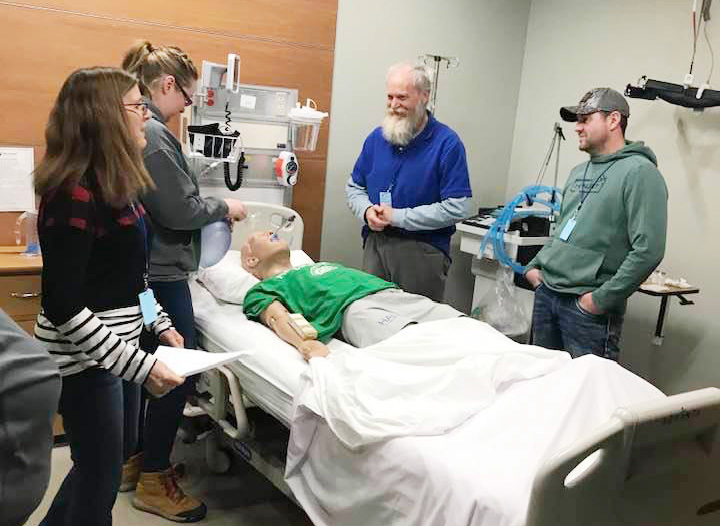 The Aberdeen Area Community Foundation in partnership with the Knight Foundation has supported the Northeast South Dakota Area Health Education Center (AHEC) with a grant.
The grant was made through the Knight COVID Sub-fund within the AACF. AHEC promotes rural health educational opportunities in 26 counties in northeastern and north central South Dakota. It received $5,000 to support development of a telehealth training webinar and a telehealth toolkit for mental health professionals. The purpose will be to enhance the patients' experience and providers' understanding of telemedicine especially in the current COVID environment. NESD AHEC will provide 10 to 20 hours of online training over an 11-month period.
In March, the Knight Foundation committed $225,000 in partnership with the Aberdeen Area Community Foundation and the South Dakota Community Foundation to provide short-term and long-term relief in response to the pandemic through the AACF Knight COVID Sub-fund. These funds were a portion of the over $10 million the Knight Foundation committed to its 26 Knight communities around the country. The funds are meant to address immediate needs within the community  while also focusing on priority areas the Knight Foundation has identified in Aberdeen. More information on the Knight Foundation's commitment and the Aberdeen Area Community Foundation's role, visit https://aberdeencommunityfoundation.com/.