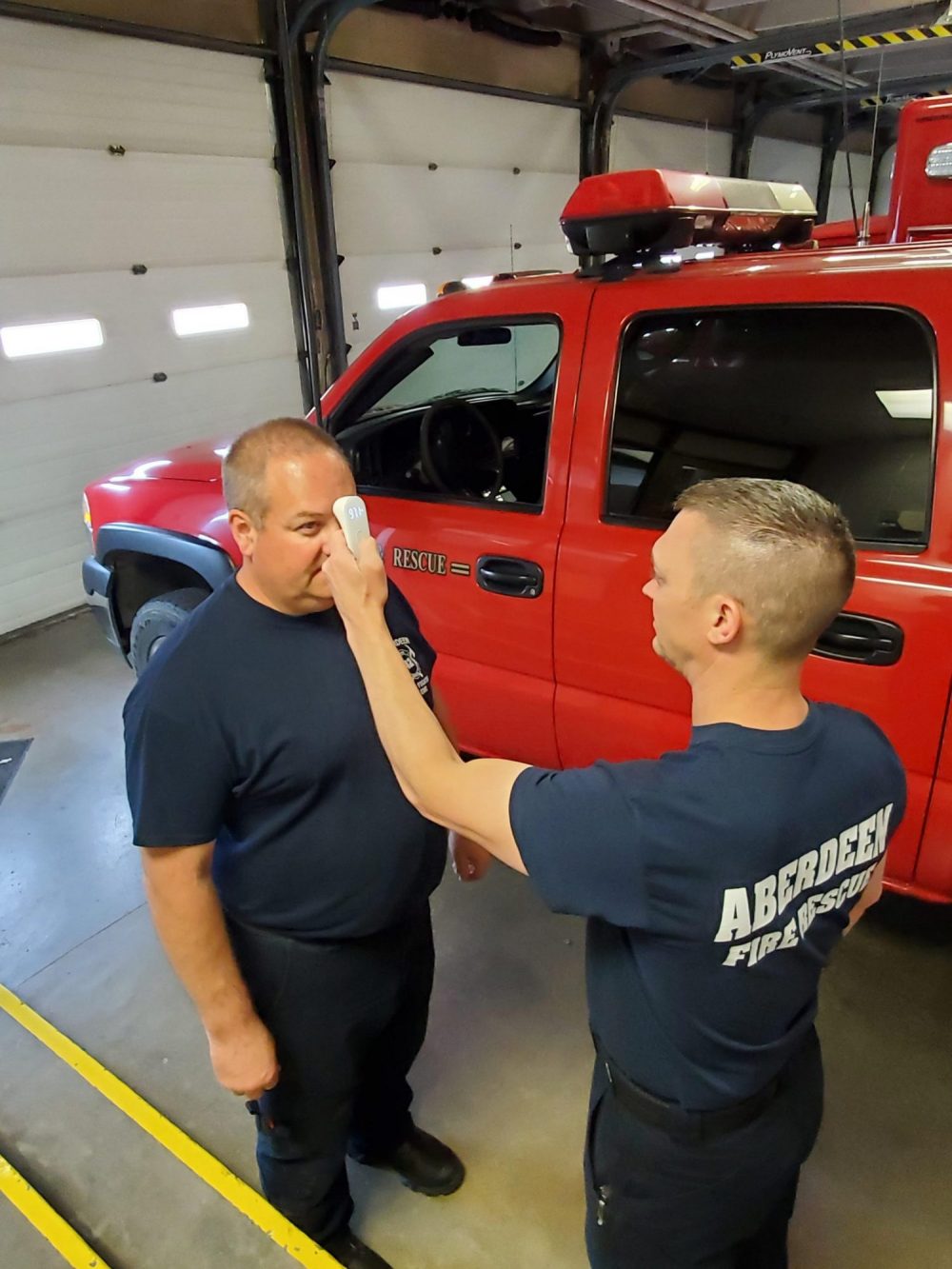 The Aberdeen Area Community Foundation in partnership with the Knight Foundation recently made a grant of $10,000 to the Avera St. Luke's Foundation to support "In Time Needs," its project to assist Aberdeen-area organizations in reopening from COVID-19 restrictions.
A primary focus of the project is to offer touchless thermometers to businesses, nonprofits, and city organizations for use as they reopen after closing or restricting activities under the pandemic. With the thermometers, they can check employees' and customers' temperatures prior to entering a facility as part of a safety program. Organizations receive training in using the thermometers and other factors in safe reopening. The grant will fund the purchase of about 100 thermometers as part of an overall project to distributed more than 200 thermometers. Area businesses in need of a thermometer may contact Amy.Blackstone@Avera.org.
In March, the Knight Foundation committed $225,000 in partnership with the Aberdeen Area Community Foundation and the South Dakota Community Foundation to provide short-term and long-term relief in response to the pandemic. These funds were a portion of the over $10 million the Knight Foundation committed to its 26 Knight communities around the country. The funds are meant to address immediate needs within the community  while also focusing on priority areas the Knight Foundation has identified in Aberdeen.