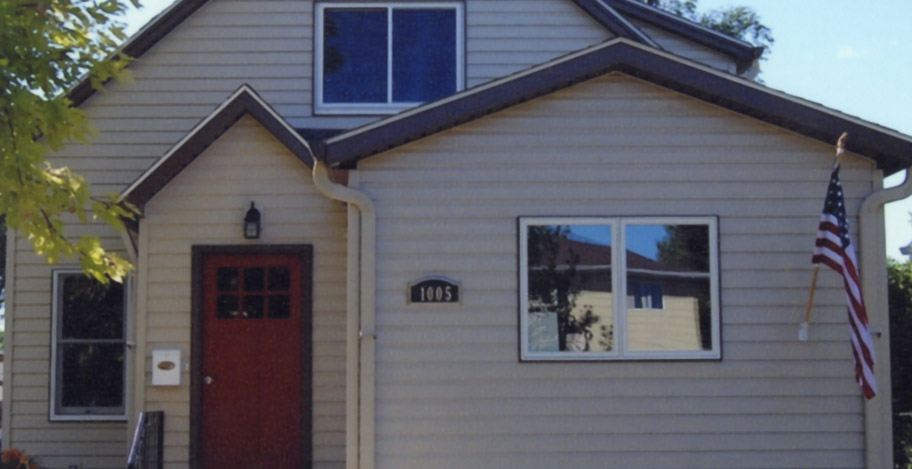 In June of 2013, AACF had the honor of donating $2,500 to Operation Opening Doors. The non-profit corporation of the Associated General Contractors of South Dakota Building Chapter provides home remodeling services to soldiers who have suffered disabling wounds while serving in the U.S. Armed Forces in Iraq and Afghanistan.
Operation Opening Doors' goal is to honor disabled veterans who have served our country by providing their family, at no cost to them, home remodeling to suit each soldier's specific disability needs.
AACF's donation helped Staff Sgt. Sean Johnson and his wife Melissa of Aberdeen. In 2006, Sean was injured while serving in the 452nd Ordnance Company Army Reserve in Iraq. He suffered traumatic brain injury which resulted in his eventual blindness. Once Sean returned home, Operation Opening Doors wanted to help Sean adjust to home life with his new disability. Area experts inspected the Johnson's home and were able to make recommendations that would ease and allow Sean's life to be easier.
Jack Hollinsworth, President and Owner of JDH Construction Inc., took charge of the project as lead contractor on the Johnson's home. Along with many community leaders, they were able to raise 72% of the $110,000 needed to complete the renovation on the Johnson's home.
With the AACF's donation, JDH Construction and the community's help, Operation Opening Doors was able to remodel the Johnson's kitchen, bathroom and bedroom, as well as add additional square footage, to the Johnson's home, making life easier for both.